Company
History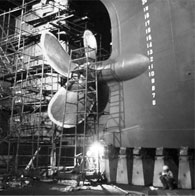 "Conrex" Commercial Agency was established in February, 1991 by the current shareholders, namely :

Janusz Kaminski
Krzysztof Kaminski
Dariusz Kaminski
Iwona Chilewska


It was formed on the basis of the state-owned POLIGLOB S.A. Foreign Companies Agency based in Warsaw with a branch office established by Janusz Kaminski , which operated in Gdansk in the years 1983 - 1989.

As a result of the system transformation after 1989 , POLIGLOB was converted into Conrex Partnership.

The Company's operations are focused on providing authorized commercial agency services to foreign manufacturers of naval equipment and support services in that area.